03/21/2022 - 14:44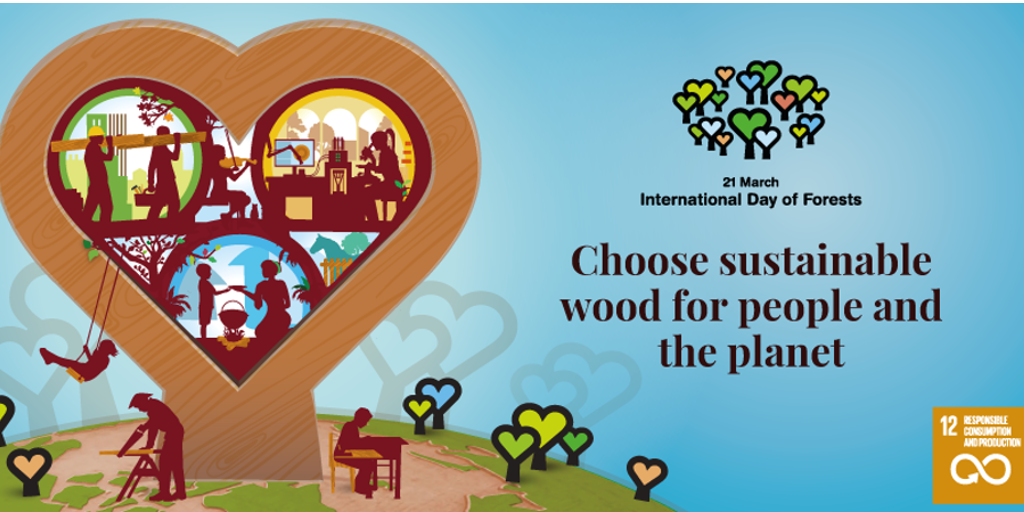 Today, 21st March, the world celebrates the International Day of Forests 2022, under the topic "Forests and sustainable production and consumption", so ONEforest joins this celebration reminding the importance of a common forest management system to strengthen forest resilience and sustainable wood flows.
Forest sustainable management and their use of resources are key to combating climate change and contributing to the prosperity and well-being of current and future generations. Sustainable forest management contributes significantly to the Sustainable Development Goals of the United Nations. That is why ONEforest is developing a multi-criteria decision support system for common forest management to strengthen forest resilience, harmonize stakeholder interests and ensure sustainable wood flows. With this system, its team would like to address many different stakeholders of the forest and wood sector. Especially, to help forest owners (and it does not matter if they are private or public forest owners) as well as companies working in the wood industry. Moreover, the results could be very interesting for companies in related fields, green entrepreneurs, policymakers, NGOs, multipliers, and, of course, also the scientific community.
Beyond its contribution to climate protection and carbon storage, it offers potential for economic growth and decent jobs, ecosystem services, and sustainable consumption with a long-term perspective. ONEforest will study climate-resilient silvicultural management practices and new methods of seeding and planting by the application of an own engineered topsoil cover based on wood fibres.
The project is studying different forest ecosystem services and their corresponding value to stakeholders. Concretely, ONEforest counts with four Case Studies Regions, following Europe's biogeographical regions, which are Mediterranean forests, Alpine forests, Continental forests, and Boreal/ Hemi-boreal forests.
Within the project, the forest ecosystem services are of very high importance because of that the team is analysing the value of the forest as a carbon sink, a source for non-timber products, a safety net against erosion, water storage just to name a few. This can all be optimized by good forest management.
The Forest Wood Value Chain includes forest management, wood supply, wood processing, and rural (socioeconomic) development. In addition, the forest-based sector can greatly contribute to climate change mitigation through carbon storage, the substitution of non-renewable resources, and the sustainable use of wood-based materials. Stakeholders will be activated in the participative process of socio-economic studies. The information will be consolidated in a Dynamic Value Chain Model to assess the impact of the Forest Wood Value Chain on regional development quantified by a set of economic, environmental, and social indicators. The newly developed Multi-Criteria Decision Support System visualises decision-making by comparing Sustainable Forest Management, synergies and trade-offs of Forest Ecosystems, reliable wood supply, and stakeholder interests through Forest Wood Value Chain indicators of social, economic, and environmental dimensions.
Would you like to be informed of the latest project news?
Subscribe now the ONEforest newsletter here to get the latest updates straight to your inbox.