07/12/2022 - 18:11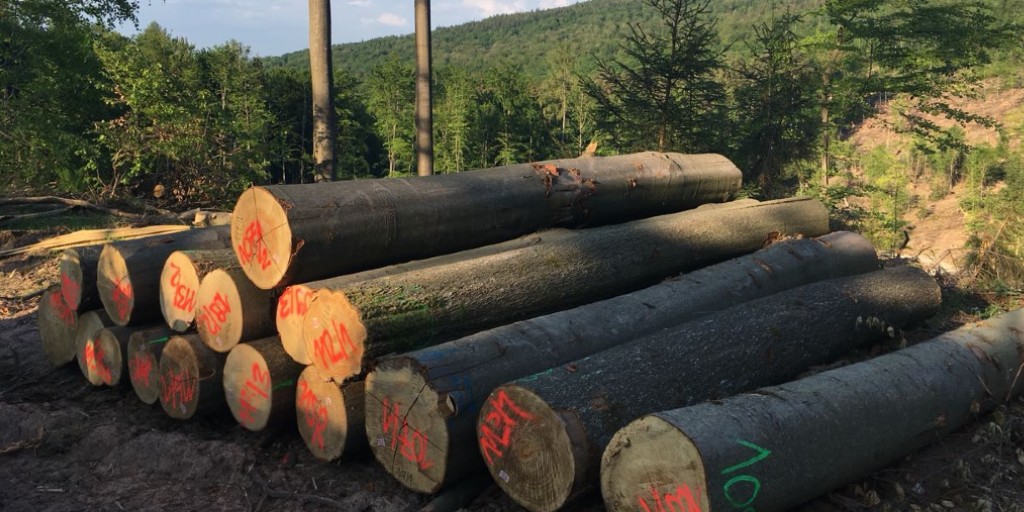 Paper: Timber tensile strength in mixed stands of European beech
Our partners from the Technical University of Munich have published the open-access paper titled "Timber tensile strength in mixed stands of European beech".
The conversion to climate-stable, resilient and productive forests has resulted in an increasing share of mixed stands. Different growth conditions and silvicultural treatments lead to an increased scatter in strength compared to what is expected from monoculture experience. This study quantified the magnitude of variation in the strength of European beech timber from stands of different compositions and showed the impact of grading on the characteristic strength value of timber coming from those stands.
One of the ONEforest four case study regions (CSR) focuses on continental forests dominated by European beech (Fagus sylvatica L.). A promising climate-resilient forestry strategy is to establish and foster mixed stands of European beech.
The current research is one of the first to look at how mixing affects timber strength and whether strength grading can handle boards from different stands. Pure stands of European beech had better tensile strength than mixed stands, with mixed stands of Scots pine (Pinus sylvestris L.) and European beech having the lowest values. Not only did mixing influence the yield of sawn timber, but it also had an effect on the characteristic strength value. European beech timber from mixed stands tended to fall short of class strength standards, whereas European beech timber from pure stands far exceeded them.
Future research should focus on the admixed species' timber quality in order to get a complete picture of the interactions between forest management and mechanical wood qualities that are important for effective usage in timber constructions and for assessing forest ecosystem services.
Read the full open-access scientific publication here.