08/02/2023 - 14:07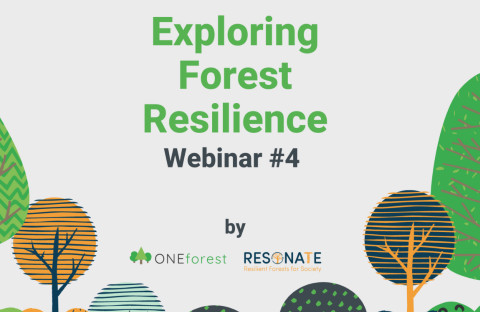 Fourth webinar of the "Exploring Forest Resilience" 
Join us for the fourth "Exploring Forest Resilience" webinar series. In this enlightening session, Janine Bösing, a distinguished member of the Rosenheim Technical University of Applied Sciences, will delve into the fascinating realm of "Top Soil Cover Engineering – Optimization and Characterization."
These remarkable webinars stem from the collaborative efforts of the ONEforest & RESONATE projects. Embodying the spirit of open science, this initiative serves as a beacon for knowledge dissemination and researcher connectivity. Engaging in each webinar, experts from both projects will present succinct pitches that shed light on their pioneering research endeavors.
Ready to expand your horizons? Embark on this intellectual journey by watching the captivating webinar #4 through the following link: https://youtu.be/bbJYBFzpjNQ?t=122